Ok gals, are you ready to see this hotness? OMG, well prepare yourself because you may just have an aneurism staring so hard! And GO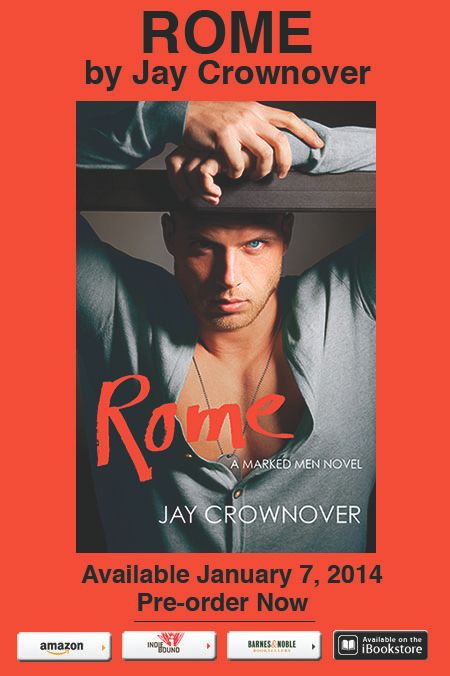 So when we saw this all we could say was YES!!
So...Thank you Jay Crownover your cover it great & I know the story will be just as amazing as all the others. Considering Rule remains to be one our top of the line favorites, we know we will love his brother Rome's story!